Festival Sunrise Albufeira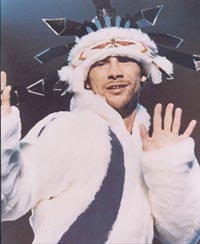 Albufeira will host the first edition of this two days music festival that will take place "Várzea de Quarteira" neext to the beach called "Praia dos Tomates" located near Vilamoura.
The Sunrise Festival will have three distinct areas, the main stage, the electronic tent and the "lounge" space. Several national and international bands will act at the event which will also include multimedia shows, dance performers and a lot of animation.The festival will open on Friday 12th with Portuguese artists while the electronic tent will host famous DJS like Erick Morillo and many others. Jay Kay's band, Jamiroquai, will play on Saturday 13th closing their european tour. The festival area will be equipped with ATMs, restaurants, shops a medical post and 2700 parking spots.
12th August

Main Stage
Baby Bash, Gus Gus, Caged Baby, Riton, Boss A.C.
Electronic Tent:

Erick Morillo, Frankie Knuckles, Pete Tha Zouk, Dj China
13th August

Main Stage
Jamiroquai, Sonique, João Pedro Pais, Blind Zero
Electronic Tent:

Steve Lawler, Silicone Soul, Carlos Manaça, Diego Miranda
Tickets cost 45 Euros for the two days and 30 Euros for one day.
Ticket sale at: Postos da Região de Turismo do Algarve, Fnac, Ticketline, Lojas Abreu
During your holiday don't forget to visit the most famous and important highlights of the Algarve .Beginning with the Algarve 's capital, located at the sea side Faro, is surrounded by the Ria Formosa, a nature reserve of 17.00 hectares and stopping place for migrating birds. The Faro airport is connecting the Algarve with most European capitals by direct flights and handles several million passengers a year. Drive west and you will arrive to Vilamoura. A special place, an exclusive leisure and recreation resort community where the peace of life is so easy it feels like summer all year round. Driving a few kilometres more, you will get to the centre of the Algarve , Albufeira, acknowledged as one of the main tourist regions of the country. Continuing towards the heart of the sunny Algarve , you will find the small inlet of Carvoeiro protected between high cliffs. A few kilometres ahead, Lagos is our last stop. A Marina presents a lovely picture and the harbour, is the first sight a visitor has. With its relaxed atmosphere and quiet charm, make it one of the most appealing locations in the Algarve to visitors from abroad, an important tourist town there are still many architectural signs of its ancient past.Car Hire in the Algarve at a cheap price, a brand new vehicle and a helpful team to assist you. We suggest the following websites: Algarve Car Hire, Car Hire in the Algarve, Car Hire Portugal, Portugal Car Hire, Car Hire Lisbon, Faro Car Hire, Vilamoura Car Hire, Albufeira Car Hire, Carvoeiro Car Hire, Lagos Car Hire. If you need airport transfer from or to Faro airport check out Algarve Transfers.